THE CUSTOMER
A world-leading manufacturer of construction materials for interior design, building insulation, and design ceilings. The Company plants across the globe produce state-of-the-art drywall systems, plasters, and insulating materials as well as external thermal insulation composite systems. 
THE CHALLENGE: Automating Visual Inspection in Manufacturing
This manufacturer had a goal of becoming a lights out manufacturing company in their years to come. In doing so they began to explore applying Vision AI to the plant floor and manufacturing process. As they did there initial discovery they determined that there are 140 + possible vision systems that could be applied to increase automation, reduce scrap, increase quality of product and full end to end solution connected to there PLCs. 
THE SOLUTION: Model Validation and Delivery of End to End Solution 
As discussion began the manufactuer and ClearObject a partnership was soon formed to help reach the goal of a lights out manufacturing plant. The ClearObject team worked with the manufacturer on initial modeling and feasibility to determine the necessary outcomes to be deemed successful. Once the model is trained, the team then deployed that model to the edge allowing for real time alerting to the manufacturing employees and a full connection to their PLC systems. 
THE RESULT: 10x ROI on Initial Vision Systems
With each vision system deployed an ROI is attached and as we are two years into the partnership there have been a number of Vision systems deployed solving for damage detection, increase in product quality, and removal of humans in unsafe working conditions. The team at the manufacturer has already seen a 10X return on their investment
TOOLS USED:
Compute Engine
BigQuery
Cloud Pub/Sub
Secret Manager
Vertex AI
Cloud Run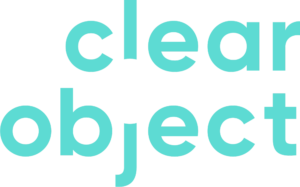 ABOUT CLEAROBJECT:
ClearObject is a digital transformation leader in Internet of Things (IoT) Engineering and Analytics. We deliver global embedded software development environments for our customers, and design and deliver unique data analytics digital products that help them recognize the value of their data.