ClearVision Edge
Increase quality, save money, improve throughput, and optimize manufacturing operations with real-time analysis and visualization of data computed at the edge. 
Edge computing delivers real-time, consistent results to drive actionable analytics of your operations.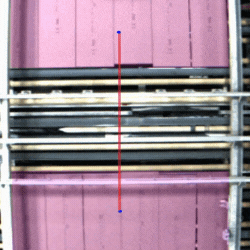 The ClearVision Dashboard overlays visual analysis of processes and quality in real-time
ClearObject is leading the Vision AI Evolution
With ClearVision and our world-class Data Science team, ClearObject can build a full production vision system in as little as 2 weeks. Whether just getting started, or looking to manage existing data models, ClearVision solutions will help capture, curate and label images, then build and deploy a highly-trained data model that will provide actionable insights into your specific operations.
Book a FREE Vision AI Workshop
For a limited time, book a no-cost, no-commitment exploratory workshop led by ClearObject Vision AI experts
To celebrate National Manufacturing Day, we are offering free Vision AI Workshops to help you identify high-ROI use cases where computer vision and artificial intelligence can drive positive business results. 
Getting started with a Vision AI system is simple with the right partner. Learn how.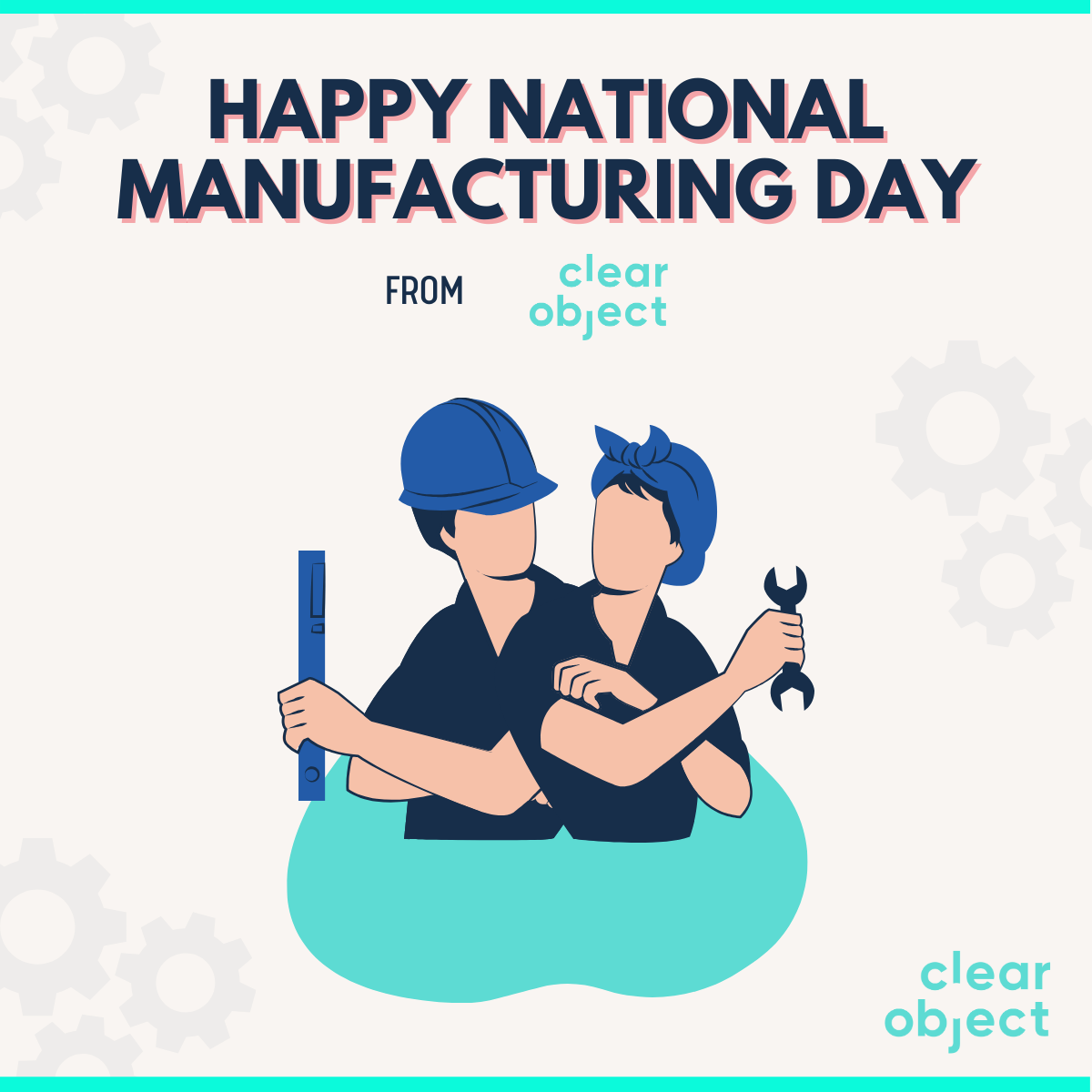 The Benefits of ClearVision
Improve Quality
Vision AI helps manufacture higher quality items by identifying defects that are undetectable by the human eye, and by helping to improve operational processes. Vision AI deployed at the edge provides real-time analysis to help reduce scrap, eliminate false-positives, and create safer products and components.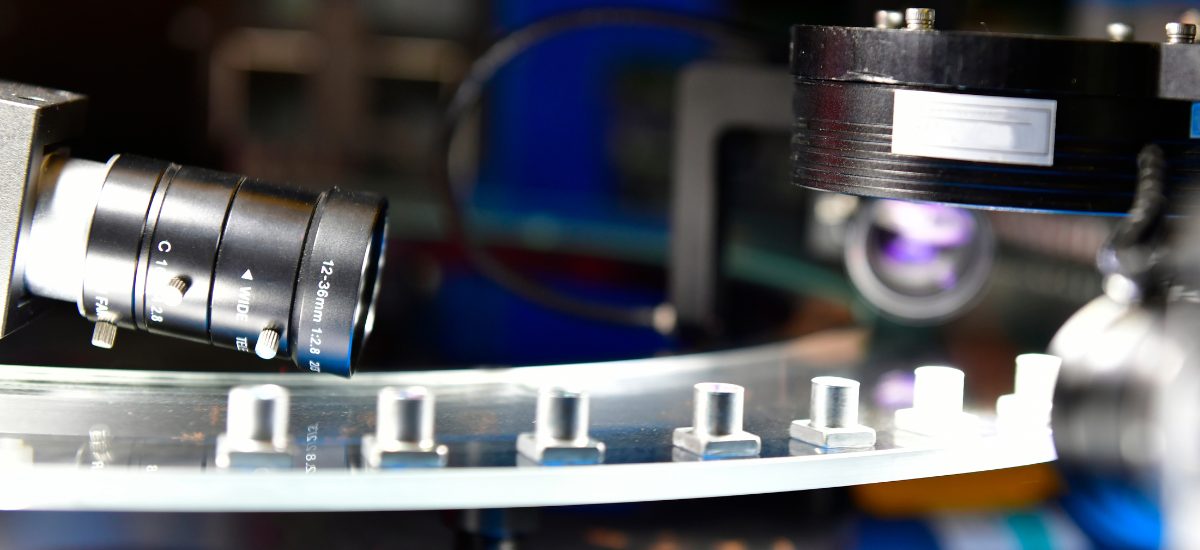 Maximize Efficiency
Automation with Vision AI increases line capacity while minimizing waste with more accurate analysis of component quality and insights into operations. With VisionAI lines can run faster, longer, and with higher accuracy than those monitored by human eyes. 
Save Money
Cut costs and drive profits by minimizing labor costs, increasing throughput, and reducing downtime and scrap. With ClearVision, QA professionals can focus on solving quality concerns, not on monitoring the lines. AI analysis can discover new tactics to drive margins and efficiency.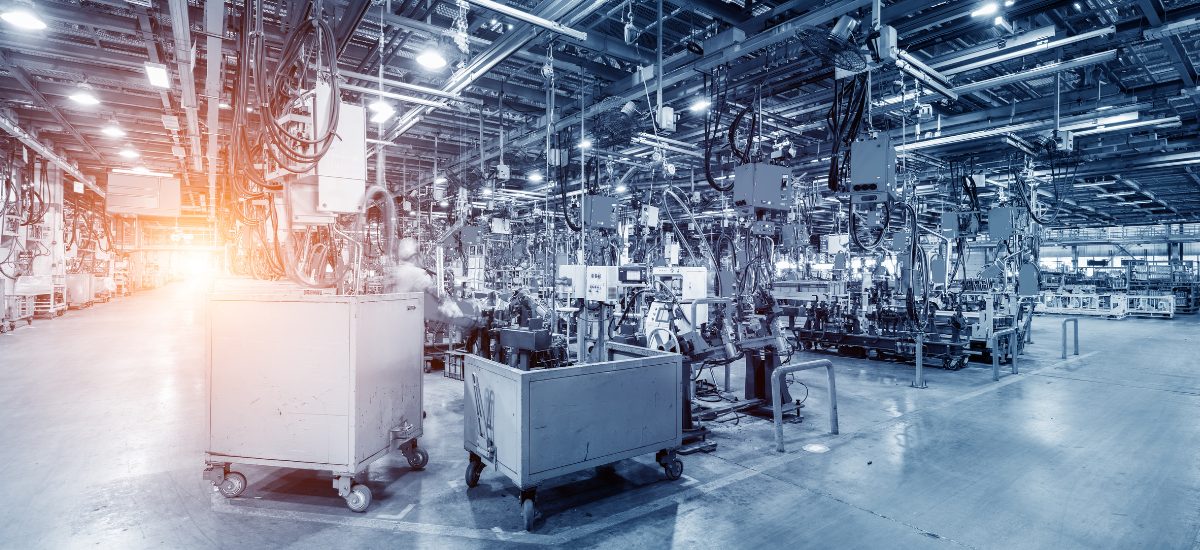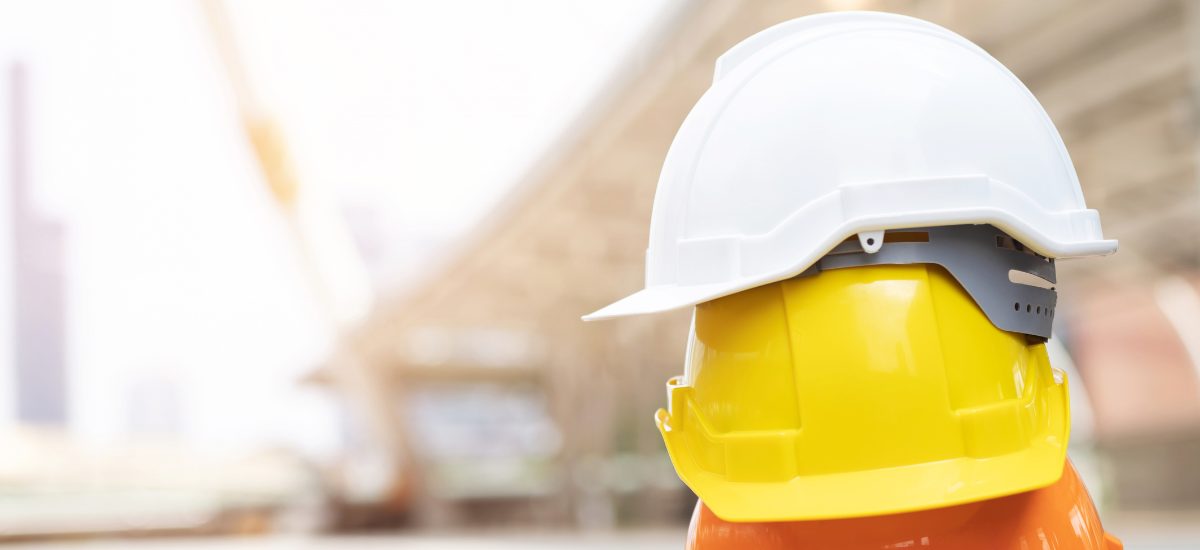 Increase Safety
Create a safer environment as Vision AI catches manufacturing errors before they happen and monitors activity 24×7 in areas that are not safe for workers. ClearVision solutions can help predict maintenance needs before they become an emergency, allowing for repairs and upkeep to be scheduled for optimal times.
From Pixels to Profits:
How Vision AI Improves Quality, Efficiency, and Safety in Manufacturing
Vision AI is already helping manufacturers reduce waste, increase safety, and improve quality while increasing operational efficiency. Hear from Vision AI and Manufacturing experts from ClearObject and Google Cloud as we discuss the benefits of embracing Vision AI in your organization.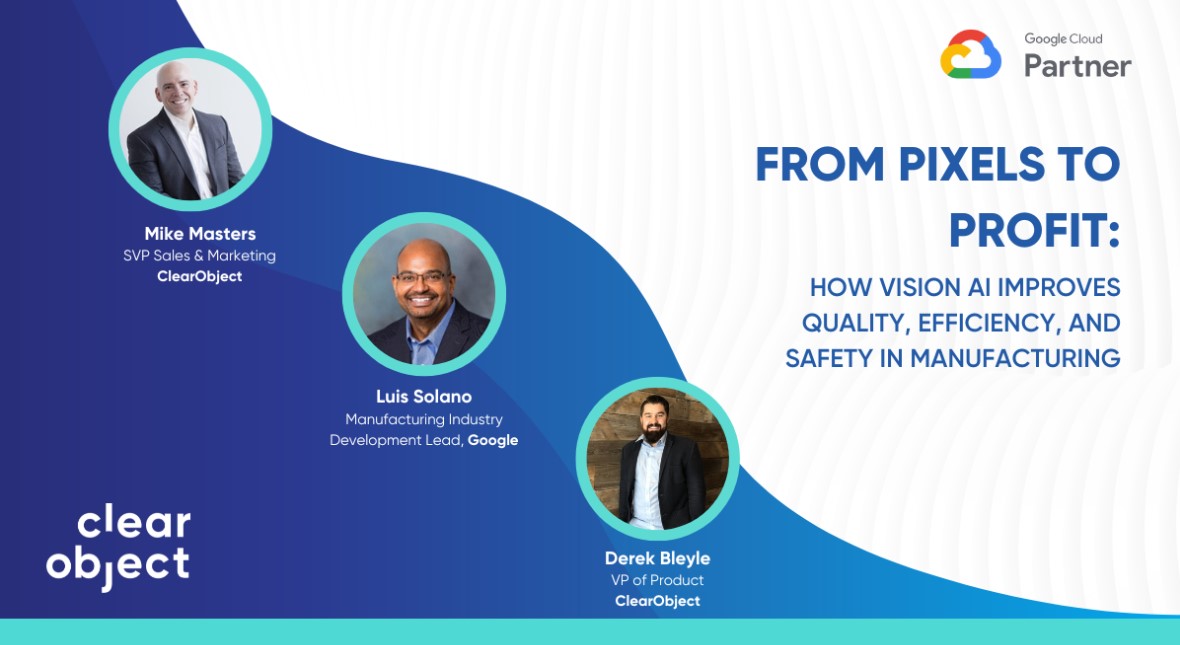 The ClearVision Design Process

1. CAPTURE
Record data from existing or new cameras and sensors optimized for your business requirements and operating environments.
2. CURATE
To make sense of the captured data, Data Scientists build customized categories based on your specific use cases.
3. LABEL
ClearObject best practices, including working with customer SMEs, ensure the highest quality annotations are used to create the most accurate models possible. 
4. VALIDATE
Data Scientists will partner with customer SMEs to confirm that all categories and data labeling are accurate and aligned with business needs. 
5. TRAIN
Once accuracy is confirmed, our experts will design and train a highly customized AI model for your specific use case.
6. DEPLOY
Launch the new AI model and train staff on how to interpret the visualized dashboard of operational data.
7. ITERATE
Continually iterate on the AI model to adjust for new learnings, optimizations, and changing business requirements.
Data Visualization
ClearVision overlays video images with real time analysis based on highly-trained AI models for your specific needs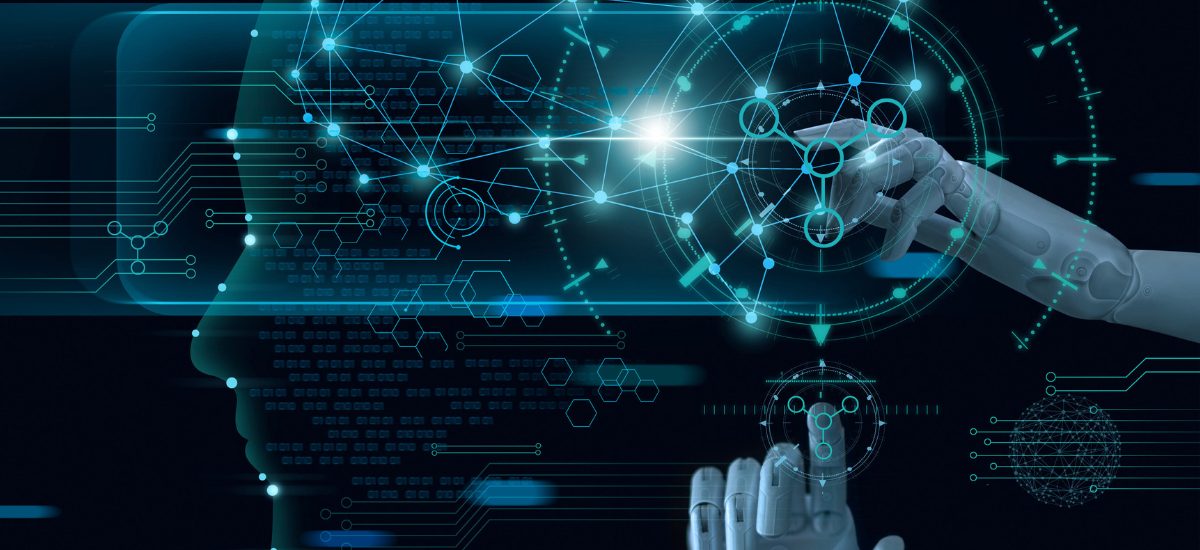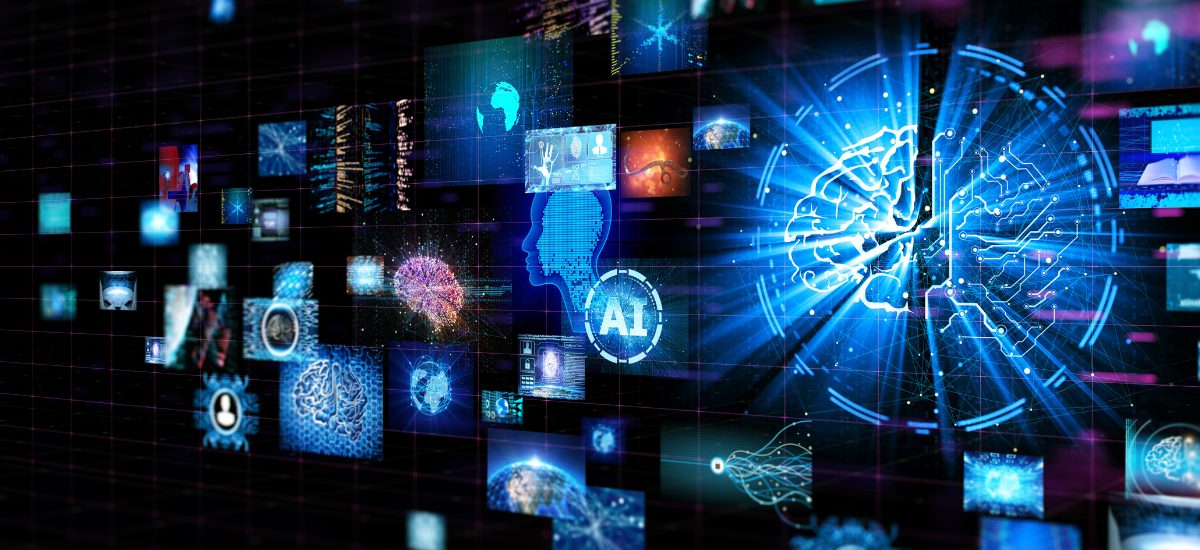 Customized AI Models
ClearObject Data Scientists work with you to understand operational challenges and business goals then build and train a bespoke AI model to drive specific outcomes. We won't force you into an existing model, we've built our reputation on listening to our customers and understanding their needs. 
Deep Deployment Expertise
Our experts have years of experience in deploying  vision systems and models on the edge including in some of the toughest operating environments. And we will work with you beyond deployment to train your team and iterated based on learnings.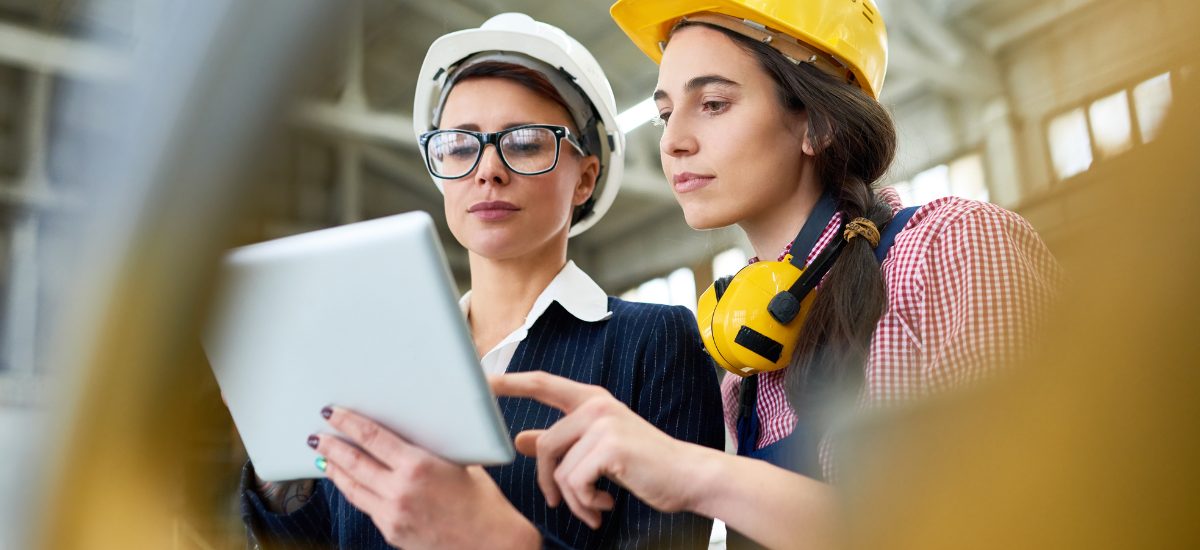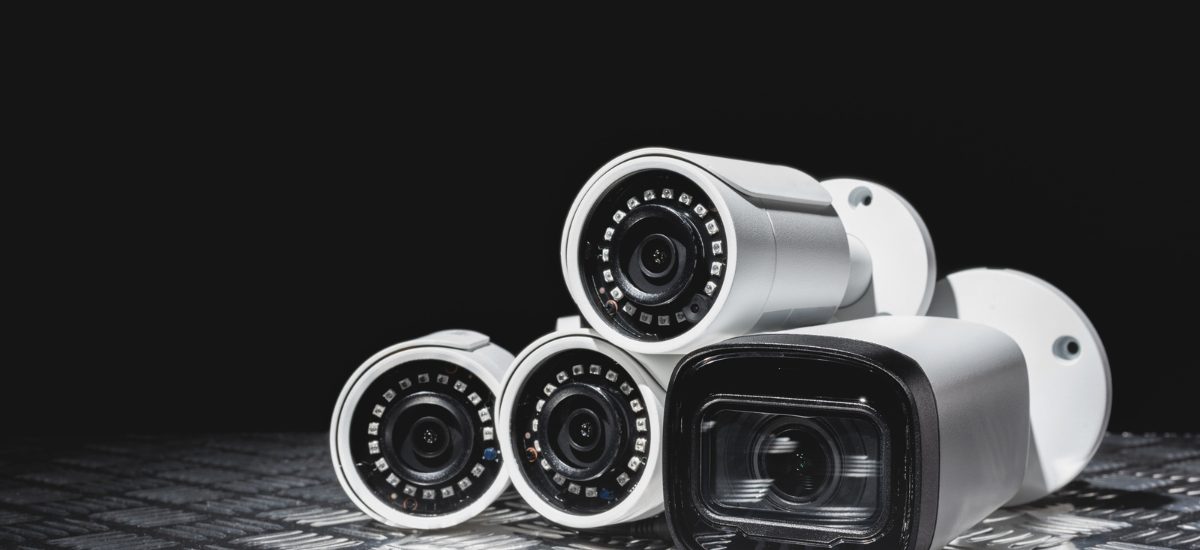 Hardware Recommendations
Integrate existing cameras and sensors into a Vision AI system, or work with ClearObject Experts to determine the optimal configurations for your environments.
Our team has experience working across industries and with a wide array of cameras and sensors.
Discover the benefits of Vision AI in just weeks with the ClearVision Starter Kit
"CV technology is essential for automating the inspection of critical components in automotive manufacturing. By harnessing the power of machine learning and AI, we can now identify defects and anomalies that would be impossible to detect with the naked eye, enabling us to produce safer, more reliable vehicles."
Manage your operations from anywhere.
ClearVision @ theEdge is on a mission to making vision AI a reality. With our services and platform, customers get
peace of mind knowing that their systems are running as expected and will be notified when they are not.