THE CUSTOMER
Founded in 1883, Friedrich Air Conditioning Co. is a leading U.S. manufacturer of premium room A/C and other home environment products, designed for residential and commercial applications. Constructed of the highest quality components, Friedrich products are built to exacting standards and are among the most sophisticated, energy efficient and quietest available.
THE CHALLENGE: Migrating Devices from deprecated Google IoT Core Solution
Friedrich was informed by Google that they were sunsetting their IoT Core solution and moving to a partner focused strategy to power their IoT focused products in 2023.  All customers had exactly one year to find an alternate solution (by August 16, 2023)."Looking to avoid a full-scale migration of their Cloud operations, Friedrich turned to Independent Software Vendor ClearBlade and System Integrator ClearObject to provide a cost-effective, comprehensive solution.  Both ClearObject and ClearBlade are Google Cloud Premier Partners and both are recommended by GCP for IoT Core solutions.
THE SOLUTION: Automated Migration Tooling
ClearObject collaborated with ClearBlade on an IoT Core migration that included the implementation of a load balancer that allows Friedrich to control the endpoint utilized by IoT devices, providing flexibility in the future for routing IoT traffic. The expedited migration timeline was possible because of automated migration tooling for the device registry & drop-in ClearBlade IoT Core SDK's for devices and cloud-based services, along with ClearObject's expertise as an integrator of custom IoT solutions in Google Cloud Platform.
THE RESULT: Over 100,000 devices migrated
The collaborative efforts of Friedrich, ClearBlade and ClearObject , enabled the team to successfully execute a six-week migration of over 100,000 Friedrich devices to the ClearBlade IoT Core service—a Google Cloud Platform marketplace offering. This makes Friedrich one of the first companies to successfully migrate from Google's IoT Core platform. 
TOOLS USED:
ClearBlade IoT Core

Google Cloud Platform Compute Engine

Google Cloud Platform Pub/Sub

Google Cloud Platform Cloud Functions

HAProxy
100,000
Friedrich devices migrated to the ClearBlade IoT Core service with the help of ClearObject. 
6
Weeks to successfully migrate Friedrich from Google's IoT Core platform to ClearBlade's IoT Core Service.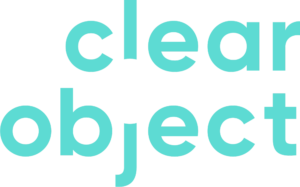 ABOUT CLEAROBJECT:
ClearObject is a digital transformation leader in Internet of Things (IoT) Engineering and Analytics. We deliver global embedded software development environments for our customers, and design and deliver unique data analytics digital products that help them recognize the value of their data. 

ABOUT CLEARBLADE:
ClearBlade was founded out of a clear and present need for a flexible and secure Internet of Things platform. The company was founded in 2007 after the realization that there was no software that could properly fulfill the promise of IoT. Today, our software runs massive, intricate enterprise IoTs from on-prem to edge to cloud.