Request a FREE Vision AI Workshop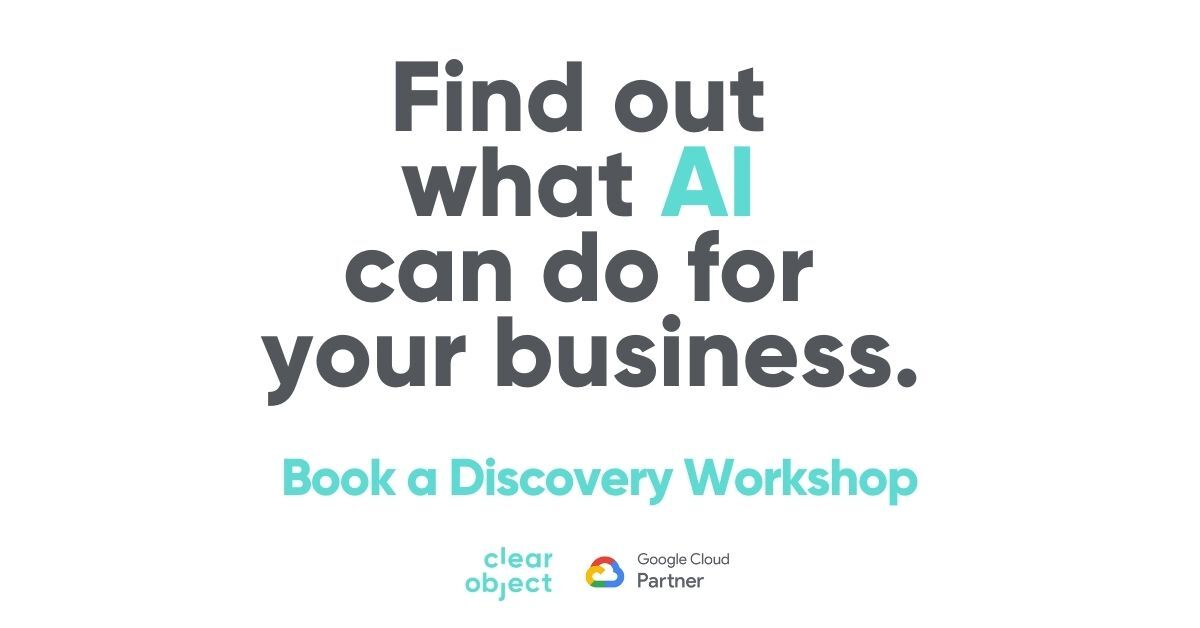 It can be hard to imagine all the real-world problems that Vision AI can help solve. That's why we are offering up to 100 FREE Vision AI Workshops to businesses in the US and Canada. Our workshop will help you identify high-ROI use cases where computer vision and artificial intelligence can drive positive business results. 
Vision AI solutions help you increase quality, save money, improve throughput, and optimize operations with real-time analysis and visualization of data computed at the edge.
Find out how a ClearObject Vision AI Exploratory Workshop can help you.
How it works
Fill in the form to request your FREE Vision AI Workshop
We'll contact you to discuss your current Vision solutions (if any) and goals for the Workshop
Workshops could be virtual or in-person, depending on location and team availability
Workshops can range in length from 1-2 hours to 1-2 days depending on multiple factors
Post-Workshop you'll have a clear understanding of the benefits of integrating AI into your operations

Most Workshop participants will end the day seeing a viable AI model working on their own data