Women in AI:
Shaping a Better Future
Artificial Intelligence is transforming the world as we know it. Register here to access this thought-provoking discussion and hear from accomplished women making waves in the world of AI. Our panelists will share their experiences, perspectives, and advice on how to drive innovation and inclusivity in AI design.
Discover how diversity fuels creativity and innovation

Gain valuable insights into the unique pathways and success stories of women in AI

Explore the limitless possibilities awaiting those who dare to dive into this exciting field.
Whether you're an aspiring AI professional, a tech enthusiast, or simply interested in the future of technology, this webinar promises to inspire, educate, and empower.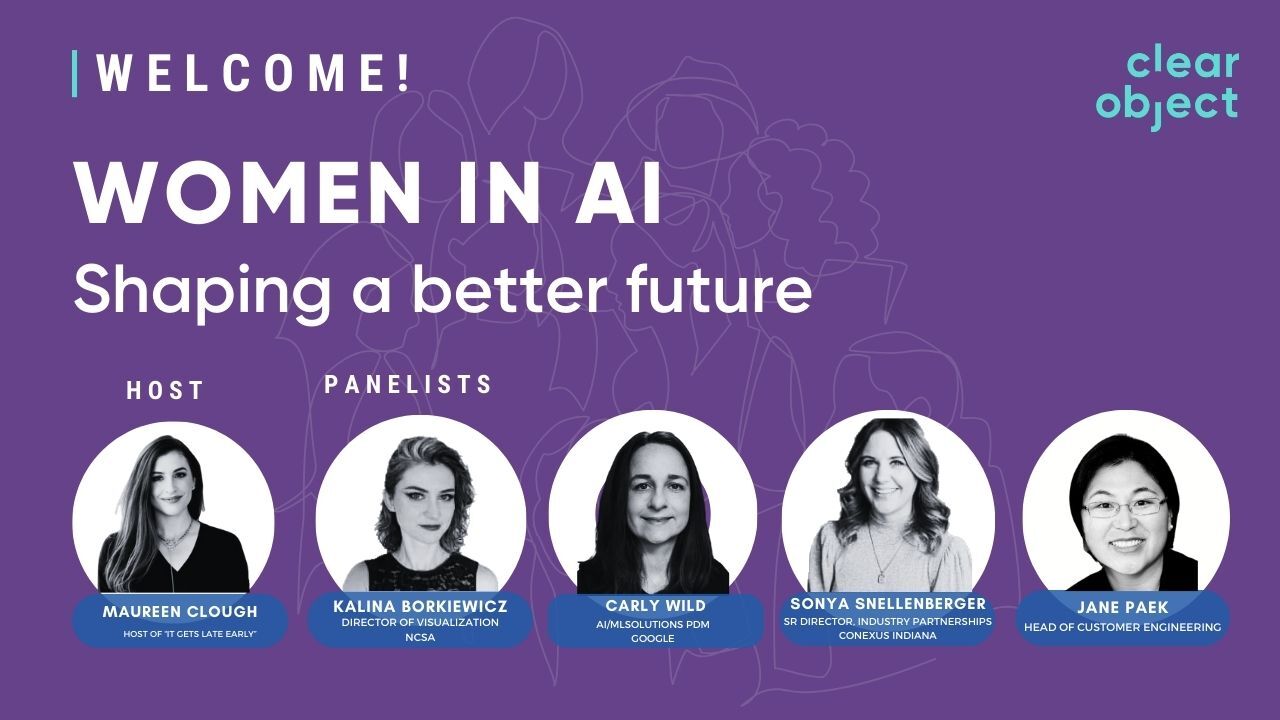 Ready to learn more? Contact us today.