Harnessing the Benefits of GenAI for Manufacturers
Learn how to harness the power of GenAI to drive better business outcomes in manufacturing. ClearObject AI experts will share their research and experiences helping manufacturers save time, gain efficiencies, improve workflows, and drive profits.
As a Google Cloud AI launch partner, ClearObject offers unique insights into the benefits of generative AI in manufacturing.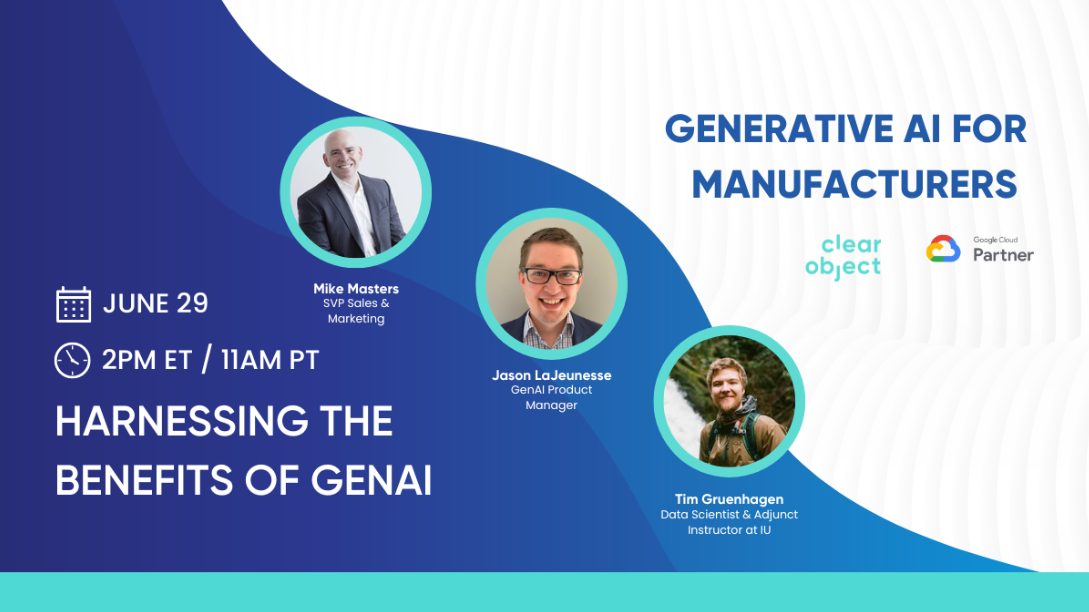 Ready to learn more? Contact us today.